In September, Yutong produced about 2,000 units new energy buses. From Jan. to Sept. this year, the company rolled out over 10,000 units eco-friendly buses. The company estimates that its overall production volume of new energy buses will reach 13,600 units in the whole year.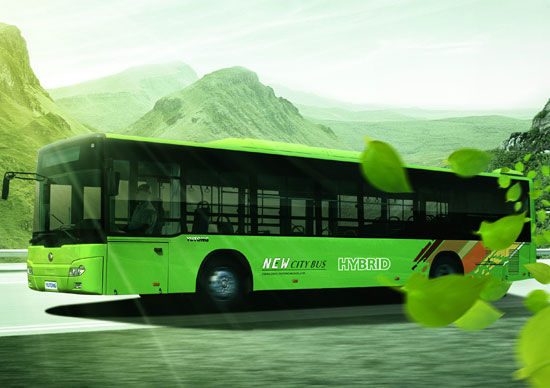 Currently, Yutong boasts a wide spectrum of new energy buses, ranging from 10-18 meter plug-in hybrid buses to 6-12 meter full electric buses. In China's plug-in hybrid bus market, Yutong now holds 40% of the plug-in hybrid bus market while in China's full electric bus market, the brand's market share has exceeded 20%. Along with the technological advances in vehicle batteries and vehicle weight reductions, the majority of Yutong full electric buses are capable of driving over 200km continuously.
In Aug. this year, Yutong sold 8,032 units plug-in hybrid buses. In 2014, Yutong's plug-in hybrid buses held 41.25% of the market. So far, the company has delivered 16,535 units energy-saving and eco-friendly buses in 116 cities across the nation, accounting for 26.76% of the new energy bus market in China. With its market share in both plug-in hybrid bus market and full electric bus market ranking the first, Yutong now boasts a solid No.1 position in China's bus industry.