Business For Home is organizing the Top Male MLM Networker for 2015 – Poll. Awesome MLM – Network Marketing – Direct Selling field leaders with a proven track record.
On request, this year we will bring out 2 seperate polls, one for Men and one for Women. We will personally hand over the winner the Business For Home Top Networker Award.
The poll received thousands of
votes, 17,000 Facebook likes, and more than 350,000 page views. Talking about exposure….
This year it is only possible to vote through facebook as we like to have an honest voting as possible
Please vote for your favorite Top MLM Networker / leader for 2015. If we have missed an awesome leader, please submit a support ticket, and if you qualify, you will be added to the poll.
According to many Leadership has been described as "a process of social influence in which one person can enlist the aid and support of others in the accomplishment of a common task".
Other in-depth definitions of leadership have also emerged.
Leadership is "organizing a group of people to achieve a common goal". The leader may or may not have any formal authority.
Studies of leadership have produced theories involving traits, situational interaction, function, behavior, power, vision and values, charisma, and intelligence, among others. Somebody whom people follow: somebody who guides or directs others.
The poll will close June 30
You have 1 vote!
You need to have a facebook account to vote
We love to have your facebook comments
Please scroll down to vote and for the real-time score
You need to be connected to your Facebook account to vote!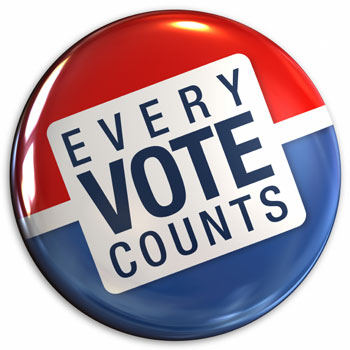 The Top 40 in Real Time

1. Enes Olgun - Mega Holdings
1067 votes

2. Armand Puyolt - Total Life Changes
215 votes

3. Simon Brookes - Shopping Sherlock
85 votes

4. Brian Carruthers - Legal Shield
81 votes

5. Holton Buggs - Organo Gold
74 votes

6. Mark Smith - Nerium International
61 votes

7. Kenny Lloyd - Total Life Changes
60 votes

8. John Malott - Seacret Direct
48 votes

9. Joseph Lim - Alliance in Motion
43 votes

10. Corey Gold - Youngevity
42 votes

11. Steven Sharif - Xango
33 votes

12. Toufik Rezig - Wor(l)d Global Network
31 votes

13. Reza Mesgarlou - Global Wealth Trade
27 votes

14. Stefan Edefors - Kyäni
22 votes

15. Jorge Rodas - Nuviza
20 votes

16. Matt Morris - World Ventures
17 votes

17. Tom Chenault - Youngevity
17 votes

18. David Moses - Zija
16 votes

19. Alexander Herr - Jeunesse
16 votes

20. Tim Sales - Ariix
15 votes

21. Alex Morton - Vemma
10 votes

22. Tom Alkazin - Vemma
9 votes

23. Garrett McGrath - Evolv health
9 votes

24. Steve Thompson - Ambit Energy
8 votes

25. Jordan Adler - Send Out Cards
7 votes

26. David Wood - Empower Network
7 votes

27. Colt Elam - LifeVantage
7 votes

28. Jimmy Smith - Isagenix
6 votes

29. Nick Sarnicola - ViSalus
6 votes

30. Jose Ardon - Organo Gold
6 votes

31. Johnny Wimbrey - World Ventures
5 votes

32. Dexter Yager - Amway
5 votes

33. Kevin O Connor - FGXpress
5 votes

34. Juha Parhiala - OneCoin
5 votes

35. Shane Morand - OrganoGold
4 votes

36. Andrey Shauro - Brain Abundance
4 votes

37. Michael S. Clouse - Isagenix
3 votes

38. Christian Steinkeller - One Coin
3 votes

39. John Haremza - Javita
3 votes

40. Lance Smith - Jeunesse
3 votes